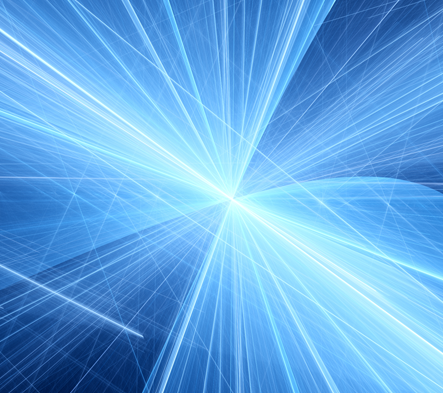 Nov 2018

Skin regeneration after laser therapy

Patients  after aesthetic medicine procedures such as laser therapy are often  afraid of the  side effects.

They wonder, when they will be able to return to normal, everyday life. Redness, burning, swelling, itching of the skin can cause concern.

Thus, the question to be asked, is – which  cosmetics should be used to support reconvalescence and  significantly accelerate the skin regeneration?

Nowadays, the variety of procedures offered by the  aesthetic medicine helps in tackling different skin needs and problems. Laser therapy has become an integral part of dermatology and aesthetic medicine.

Eliminating wrinkles, scar correction, stretch marks, closing blood vessels, improving the skin tone, rejuvenating procedures, stimulating collagen reconstruction and firming the skin, epilation ,laser therapy is more and more common all over the world.

Each laser therapy procedure involves  post-procedural skin irritation, which are becoming a  troublesome for the patients. In the case of the skin of the face, we aim to minimizing redness, burning, swelling and other symptoms that may cause patients' concerns, as quickly as possible.

Time is a key player in such case.

Therefore, cosmeceuticals dedicated for the skin care after laser therapy should be characterized by a high efficiency and effectiveness.

Laserat™cream is a product recommended for the skin care after laser therapy procedures.

It quickly calms, relieves in a short time  irritated skin, restores its normal threshold of sensitivity and significantly reduces the burning sensation.

Effectively reduces redness, swelling, itching, hypersensitivity and eliminates the skin discomfort.

Moreover,the fast action of the Laserat™ cream is due to a carefully selected composition of active ingredients, the use of biomimetic peptide and liposomal technology.

Laserat™ cream also contains d-Panthenol, allantoin, vitamin E, shea butter, which moisturize, soothe, rebuild the lipid coat of the skin and protect against free radicals.

Neuropeptide (biomimetic peptide) contained in the Laserat™ cream penetrates the stratum corneum and reaches the deeper layers of the skin, ensuring the efficiency and effectiveness of the cream .

How do biomimetic peptides work?

The procedures which  using  laser release neurotransmitters and proinflammatory cytokines in the skin, which are responsible for the appearance of  such symptoms as: redness, swelling, itching,  burning, oedema and the general skin discomfort .

The biomimetic peptides mimic the action of natural peptides found in the human body. The neuropeptide contained in the Laserat™ cream imitates the action of a substance that reduces the secretion of Substance P.

It has a direct effect on the narrowing of blood vessels, reduction of hypersensitivity, redness, swelling and other negative feelings.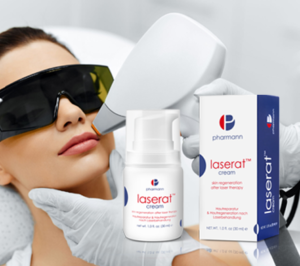 Effectiveness of Laserat™ cream has been confirmed in clinical evaluation.
100% of evaluated patients would recommend Laserat™ cream to other patients after aesthetic medicine procedures.
Laserat™ cream is intended for medical use in aesthetic medicine clinics and as a home care  product after laser therapy.